How to Carry a Portable Sink While Traveling
Portable sinks provide high-quality handwashing alternatives in places where you cannot find regular or traditional sinks and during your RV travels. They are also called self-contained since they contain all the things required for operation within the compact unit. The good thing about these sinks is that they do not need any installation or plumbing.
They are more mobile compared to other sinks. They are portable, and the user can move with them from one point to another. It was designed with portability in mind. This is achieved through the heavy-duty front locking swivel wheels. To carry this sink, you need to follow specific steps.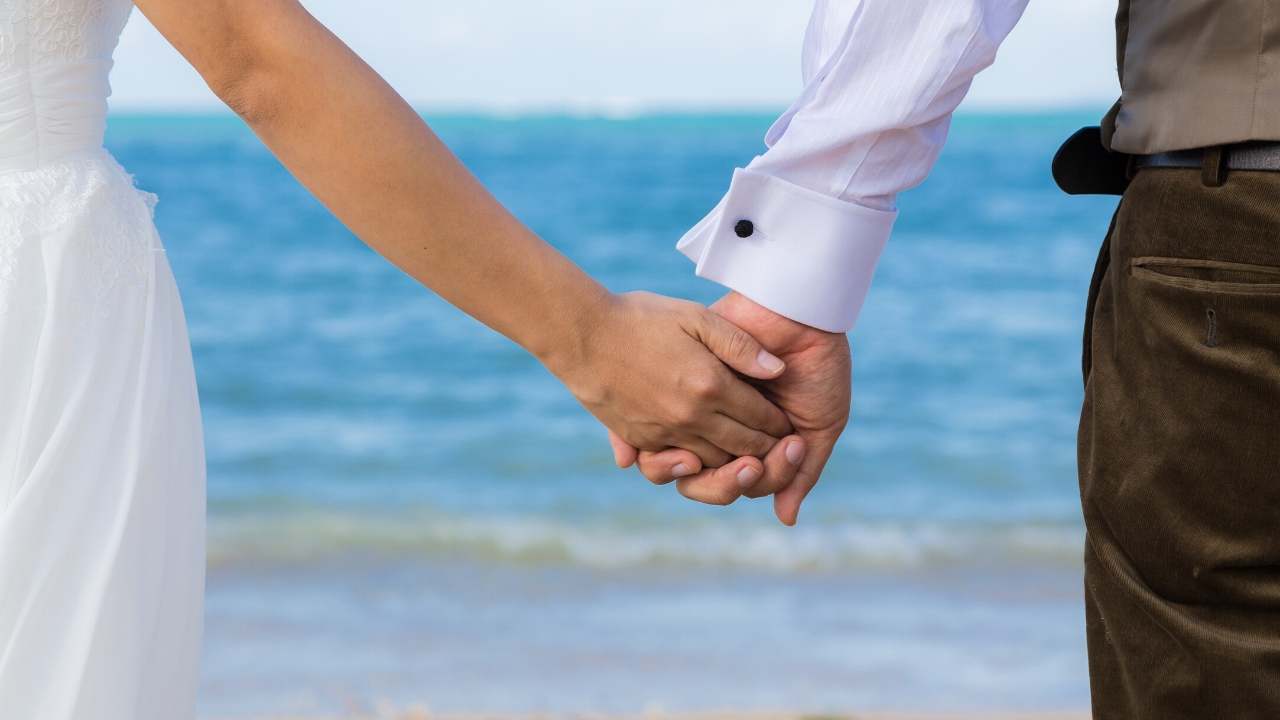 How to Carry a Portable Sink
The exciting thing about the portable camp sink is that it can be used almost anywhere. The sink's mobility makes it an ideal solution to wash your hands, whether you work in the beauty salon, medical clinic, or anywhere. The following is a step by step procedure for carrying your sinks from one point to another.
Step one: Wipe down the sink before moving it
Before moving your portable sink from one point to another, it is essential to wipe down the sink to ensure it is clean. Wipe down the sink basin, faucet, and counter. When you are wiping down your sink, ensure that you use a soft cloth and non-abrasive product. Dry all the surfaces promptly. Avoid the use of bleach when cleaning your sink since it may damage the components.
Step two: Empty the wastewater tank and freshwater tank
Portable sinks are typically equipped with a waste tank. Open the waste tank and ensure you empty all the wastewater before moving the sink. Ensure it is clean after emptying it for another use. Close the wastewater tank after emptying and cleaning it. Going with a full waste tank can damage your sink and make your sink look dirt.
Also, it is essential to empty the fresh water tank. This will help you cut down the weight of your sink. The freshwater tank can be emptied and then refilled at the place of destination. Empty all the tanks for effective carrying.
Step three: Turn the sink off and leave the faucets open.
Before removing the attachments to move your portable sink, it is also necessary to turn the sink off and leave the faucets open. This will help maintain and relieve water pressure to help in maintaining the pump. Remove the debris from the strainer and wipe the cabinets.
Step four: de-assemble the relevant attachments
At this stage, make sure you remove all the relevant parts to make it easy for transportation. Disconnect all the parts that can be disconnect and arrange them for easy moving. Pack them in your vehicle and transport them to your desired place safely.
If you are moving your sink from one room to another, you can as well push it. This is because the majority of these sinks are made with wheels. So it will be easy to push them without disconnecting the attachments.
Step five: Unpack your portable sink.
After arriving at your desired destination, it is time to unpack your sink for another installation. Assembling or installing a portable sink at a place of destination is an easy job.
Any person can do it. Start by moving it into the desired set up location. Remove the sink from the packaging and prepare them for installation.
Step six: Fill the freshwater tank
As we indicated above, portable sinks are made with tanks to put water for use and another one to hold wastewater. Fill the fresh water tank with freshwater, maybe from the tab or any other available source.
Use any available standard electrical outlet to power your portable sink. Plugging your sink into a power supply will enable you to enjoy both cold and hot water.
Step seven: Connect the wastewater tank
After ensuring that the freshwater tank is connected and water is flowing, you can also connect the wastewater tank to collect the wastewater. All the wastewater from your portable sink will enter this tank.
Connecting and using this tank is not difficult; you will only ensure that the tanks are operating without leakage or spillage. You will also ensure that you refill and empty them when necessary.
Step eight: Ready for use
The portable tank has now been appropriately moved, appropriately installed, and ready for use. You can use it for the purpose intended without any difficulty.
5 tips for installing a portable sink
Proper placement of your camp sink installation
The first tip is to ensure you keep in mind where you will place your camp sink. Locate the opening and ensure it is well-positioned for effective use.
It should be positioned well so that it falls at the center of the countertop and cabinet. Every individual using the portable sink should also access it easily.
Install the faucets first
It is necessary to install things like the faucets, knobs and any other accessories first before installing other things. This will help you save time, and you will be able to reduce a lot of workloads. It will make you understand what you are doing before the sink gets installed.
Proper handling of your camp sink
Proper care and maintenance will enable your sink to serve you for a long period. Always handle your sink well when you are installing it. Make sure all the attachments are well handled and placed. Handle your sink well to avoid any damage while installing.
Always have a sealant in place.
A sealant will help you seal all those sections that are known to get water leakage easily. Always apply it on the lip of the sink. Make sure you come with a sealant when installing your camp sink.
Place the c-clamps the moment the sink is positioned.
Another thing to remember is to place a few c-clamps after positioning the sink on the countertop. The clamps will help in holding the sink into its position even after the sealant dries off. It will also prevent movements of the sink from its position.
Conclusion
Portable sinks are essential items in our lives, as we have indicated above. If you have an outdoor activity, conduct a medical program, and own a mobile food selling business. If you get involved in other places that require people to wash their hands or dishes, this sink will be of great importance. The above guide will help you understand how to carry your portable sink from one place to another.
The post How to Carry a Portable Sink While Traveling appeared first on Travel Experta – Family Travel Blog.

By: Marina Villatoro
Title: How to Carry a Portable Sink While Traveling
Sourced From: feedproxy.google.com/~r/TheTravelExperta/~3/qnbu2HybVIE/carry-portable-sink-traveling.html
Published Date: Sun, 08 Nov 2020 16:28:11 +0000

Did you miss our previous article…
https://vistagaze.com/resorts/how-to-find-the-best-places-to-stay-in-the-caribbean/
Gift Ideas to Buy for Hiking Fans on Black Friday
Days spent on hiking is beneficial to every individual involved. It boosts up metabolism, burns out calories, releases oxytocin, and strengthens the muscles while keeping our bodily functions alert sharpening our senses. Hiking is a delightful way to explore places with our loved ones, friends, and relatives, so if you know a hiker inside your closest circle, giving them quality presents that can be used for hiking can enhance their experiences.
Black Friday Outdoor Equipment Deals
Hiking and wilderness exploration can be an excellent dynamic activity open to everyone. For some of us, a common detriment that we encounter is the amount of gear and equipment to prepare and bring for each of our adventures. These things should ensure our safety and convenience while being able to function proportionate to our needs.
Every seasoned backpacker or trekking enthusiast may indulge in quality tools and equipment that can assist them with their undertakings. If you know a passionate hiker you can read this review of the north face jester backpack in case you are wondering what to give them as a gift this coming holiday. Remember that the gear you want to present to them is manufactured with rugged materials built to withstand the strains and difficulties of natural terrain and different atmospheric conditions.
Black Friday is one of our most awaited shopping days of the year since it gives us the opportunity to land affordable deals with items of interest. Several companies have already launched many discounts and sales three weeks early before the actual event happens. More enterprises and products are expected to follow this trend until the ultimate showcase of Black Friday and Cyber Monday.
If you want to purchase gifts in the form of outdoor gear and equipment, some of them are already accessible for early acquisition. But it is recommended to wait for Black Friday to avail them at their most discounted price. Black Friday and Cyber Monday is a shopping experience you do not want to miss when choosing and buying the best equipment for your next hiking activity.
Top Black Friday Gifts for the Hiking Enthusiast
Every outdoor specialist or hiking enthusiast knows the value that every tool on their arsenal can bring them while on the trail. They know that the quality of each item is proportionate to the function with their primary purpose. Modern-day equipment is built with robust materials that perform in conjunction with each personal need during any hiking adventure.
Hiking Jacket
Any person that wants to go on a hike should be prepared with every possibility. Rain, snow, hail, sleet, are probabilities that come naturally with adverse atmospheric conditions. Having a reliable hiking jacket layered with quality waterproof and tear-resistant fabrics keeps you dry while regulating your sweat output and body temperature.
Hydration Flask
Modern fluid flasks come in various forms such as the camel bak that lets you sip water or the rugged hydro flask manufactured with industrial metals. One of the difficulties caused by strenuous activities such as mountain climbing, jogging, hiking, or PT is the onset of dehydration. Outdoor items such as flasks and hydrating-equipment are designed to accompany every adventurer while providing them enough fluids during their journey.
Hiking Shoes
Hiking shoes are built with nylon, advanced composites, and durable yet lightweight fabrics. These shoes are designed to be waterproof while having a slip-resistant base that helps you grasp even the slimiest surfaces. They are also incorporated with enough padding and fits well with the contours of your feet that aids in preventing physical damages and discomfort while hiking or navigating rough terrain.
Campground Tents
In case your hiking ends up in a two or more day ordeal, having a convenient camping tent may provide you immediate shelter and a forward outpost. Camping tents are now capable of fitting in 8 people all at once built with reliable and flexible all-weather fabrics supported by modular poles for quick builds. These tents can be easily folded and stored in a carrying bag for travel convenience.
Conclusion
Hiking is an enjoyable activity that everyone can benefit from. It is great for exploring natural areas of the earth while providing enough exercise to burn out calories and excess fat stored while sitting in the office. If you know an outdoor enthusiast, then Black Friday can be a great opportunity to gather items valuable to their next adventure.
The post Gift Ideas to Buy for Hiking Fans on Black Friday appeared first on Travel Experta – Family Travel Blog.

By: Shahbaz Ahmed
Title: Gift Ideas to Buy for Hiking Fans on Black Friday
Sourced From: feedproxy.google.com/~r/TheTravelExperta/~3/iLTbl2wK9RE/gift-ideas-to-buy-for-hiking-fans-on-black-friday.html
Published Date: Mon, 16 Nov 2020 13:44:00 +0000

Did you miss our previous article…
https://vistagaze.com/resorts/6-must-have-essentials-to-get-ready-for-a-fishing-trip/
6 Must-Have Essentials to Get Ready for a Fishing Trip
Fishing is a favorite pastime of many. Unfortunately, due to the current lockdown restrictions imposed upon us by our governments, we are unable to go fishing for the foreseeable future. With that said, however, we can still prepare for our next fishing trip, whenever that may be. Fishing is one of the most popular hobbies the world over, and for a good reason, for it is both relaxing and exhilarating [as any fisherman will attest to].
Now, whether you are a new fisherman or an experienced one, it is important that you prepare and have your kit full of equipment and essentials ready for when you can go fishing again.
This page will tell you what essentials you need to get ready for a fishing trip, for arriving at the lake and realizing that you have left some important equipment behind can be soul-destroying, or at the very least, can ruin the day.
Here are six must-have essentials to prepare for your fishing trip:
Gloves
Bringing gloves along with you fishing is very important and not only for keeping your hands warm. Many are completely unaware that diseases like Weil's Disease may lurk just below the water's surface, and a tiny cut can allow it in.
Additionally, it is very easy when unhooking a fish to get the hook stuck in your skin, which then opens you up for infection. By investing in a pair of the best gloves for fishing that you can find [providing they are anti-hook gloves], you will prevent illness, disease, infection and ensure that you stay warm through long winter's days on the water. Never neglect the importance of a pair of gloves when you are fishing, for they can make the difference massively.
Keepnet
Many fisheries do not allow for keepnets on their waters, so it is always good to research beforehand if they will be allowed on the one you are going to. Keepnets are large nets that can be left in the water, and they allow you to store your fish alive in them. Not every fisherman kills his fish, and many do catch and release. Even if you are a catch and release fisherman, you can still make use of a keepnet, for it will allow you to store the fish for photographs afterward. And, for fishermen who eat their catches, it allows you to keep them alive and fresh before killing them.
Unhooking Mat
Most fisheries throughout the world demand some form of unhooking mat or another. If you are fishing on private land, it is always good practice to bring one. An unhooking mat is a padded mat that you put the fish on to, as the name suggests, unhook it. Unhooking mats prevent the fish from becoming covered in mud and potentially hurting itself. Unhooking mats are a very humane way to unhook a fish, and it is always good to treat the fish respectfully by using these.
Barbless Hooks
Look, this is a bit of a point of contention. Some fishermen will swear by barbed hooks, others won't. For the sake of being kind to animals, opt for barbless hooks. Barbed hooks can tear away at a fish's cheek and can cause serious harm to them. When you are fishing, always have a pack of barbless hooks in your rucksack. While there is more of a chance that the fish may get away, to us, that makes it more exciting. For much larger fish like sturgeon and pike, admittedly, you may have to use barbed hooks, but avoid it if you can.
Non-Conventional Bait
When going fishing, it's fun to get creative. Rather than splurging on tackles and lures, why not invest in some non-conventional bait. Many carp, barbel, and trout fishermen swear by using Spam and sweetcorn, as well as bread, prawns, and capers. Getting creative with your bait can be a lot of fun, and it can save you a lot of money. While preparing, raid your cupboards for tinned snacks and load up your equipment bag. Non-conventional bait can be very exciting, and even if you just end up pulling out Breams and Chubs, you will still have a good day.
Bivvy
For long, rainy sessions, a bivvy is essential. We've all seen the so-called 'experienced' fishermen using these, so why not you? They provide shelter while fishing and ensure you can stay dry, warm, and even brew a pot of tea if you should want to.
With the help of this page, you now know six essential pieces of equipment to bring with you on your next fishing trip. Fishing is a great hobby that is a lot of fun, and one that many, unfortunately, cannot do at the moment. But with time, all things pass. Before you know it, you will be back out on the water.
The post 6 Must-Have Essentials to Get Ready for a Fishing Trip appeared first on Travel Experta – Family Travel Blog.

By: Marina Villatoro
Title: 6 Must-Have Essentials to Get Ready for a Fishing Trip
Sourced From: feedproxy.google.com/~r/TheTravelExperta/~3/JcEbWUpReOg/6-must-have-essentials-to-get-ready-for-a-fishing-trip.html
Published Date: Mon, 16 Nov 2020 03:13:22 +0000

Did you miss our previous article…
https://vistagaze.com/resorts/4-romantic-things-to-do-in-seattle/
4 Romantic Things To Do In Seattle
Known as one of the most stunningly beautiful and stylish cities in America, Seattle is also the perfect destination for couples looking for a romantic getaway. Revelling in the boundless nature based activities with your sweetheart or touring the art scene around the city are wonderful ways to spend a romantic day.
Romance is sure to bloom if you and your sweetheart are enthusiasts of natural beauty. Seattle has everything from statuesque mountains, rugged shorelines and wandering forests to explore. You can sail out from Emerald Landing and explore Puget Sound searching for a pod of whales and enjoy a life changing experience together.
Seattle also has a variety of fun and sophisticated indoor activities for couples to enjoy. From first class dining on local cuisine to thrilling entertainment and art installations, there are plenty of places to take a romantic stroll with your partner. Let's take a look at a few of the ultimate romantic destinations that truly makes Seattle a paradise for lovers.
The Most Romantic Things To Do In Seattle
Bainbridge Island Ferry
After a short cruise where you and your sweetheart can enjoy unparalleled views of the Seattle skyline you will arrive at the beautiful and charming island of Bainbridge. A visit to the island is like taking two steps back in time. Bainbridge island's quaint downtown area is filled with shops and restaurants to keep you busy all day. On your ferry ride back to the city you can enjoy a romantic sunset view as the light slips away over Mount Rainier.
Gas Works Park
Nestled at the northern end of Lake Union sits one of the most unique parks in Seattle. This one-time industrial area was converted in 1975 to a family-friendly recreational area that has something for everyone. Enjoy a sun-filled day by the water, walk along the promenade, and enjoy a romantic picnic at the top of the park hill that gives one of the best views in Seattle. Gas Works Park is host to many festivals and celebrations throughout the year and visitors can enjoy outdoor entertainment and catering at a few parkside restaurants and cafes.
Paramount Theatre
Allow you and your partner to be transported back into the last century with a trip to the Paramount Theatre in Seattle. This historical entertainment venue has been expertly restored to reflect the style and opulence of the 19th century. Enjoy big name concert entertainment or settle in for a worldwide sensational stage play like Hamilton which debuts in 2020. Sweep your sweetheart out for a night at the theatre and then enjoy one of the area's many excellent restaurants after the show.
Golden Gardens
This popular park located along the shores of Puget Sound has something to keep romance seekers busy all day. You can ride bikes along the boardwalk, lay out the perfect romantic picnic lunch, visit the exoctic array of gardens through the area and enjoy the stunning views of the shoreline. Settle on the beach for the day and watch the kayakers and volleyballers or enjoy some fishing from the dock.
Whether you enjoy indoor or outdoor activities, Seattle has much to offer couples that are looking for a romantic getaway. You can explore an unlimited amount of nature activities or spend your day together enjoying the sophisticated Seattle art scene. Whatever your taste, Seattle is a great place to fall in love all over again.
The post 4 Romantic Things To Do In Seattle appeared first on Travel Experta – Family Travel Blog.

By: Marina Villatoro
Title: 4 Romantic Things To Do In Seattle
Sourced From: feedproxy.google.com/~r/TheTravelExperta/~3/fgDpys-FlWA/4-romantic-things-to-do-in-seattle.html
Published Date: Sun, 15 Nov 2020 00:25:03 +0000

Did you miss our previous article…
https://vistagaze.com/resorts/8-ways-to-celebrate-your-kids-birthday-while-traveling/